On January 31st and February 1st 2015 the next Reiki 1 Class will take place in Türi, Järvamaa, in the heart of Estonia. You will learn the basics of this ancient healing art called Reiki, embark on a journey to wholeness and start building a solid foundation for your own practice.
The curriculum includ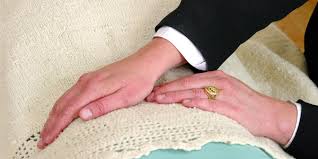 es amongst others: how to treat yourself and others with Reiki, handpositions, principles, background and story of Reiki, lots of time to ask questions, practice and enjoy your new connection to essence, source, to divine Reiki-energy, which you receive through the initiations.
Times:  Saturday and Sunday, 11 a.m. to ca. 6 p.m., (12 hours of class in total) ,
Fee: 150 € . The course fee is due at the beginning of the course, alternative payment arrangements are possible upon request, please get in touch.
Language: German, with translation into Estonian and English provided for
Repeating the class (no initiations will be given, as these last a life-time): 
Fee: 30 €, if you were initiated to Reiki by a master recognised by The Reiki Alliance. Please bring your Reiki 1 Certificate.
Fee: 120 € If you learned Reiki from a master who is not recognised by The Reiki Alliance.
Please get in touch if you feel called to participate.
Tel: 58941916 (Deutsch, English) , Astrid Milvi Bagwitz
Tel: 56983367 (eesti keel, saksa keel), Jaan Kuusik
or use the contact form
looking forward to seeing you there!
Find out more about Usui Shiki Ryoho here:
www.usuishikiryohoreiki.com
http://www.reikialliance.com