*Join us at the Summer retreat in Estonia from July 8 -13*
*Get in touch to find out about upcoming Reiki-classes *

Reiki evenings: Balsam and relaxation for body, mind, soul and spirit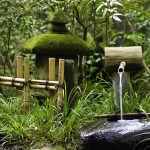 When: Tuesdays as of 19:00/ 7:00 p.m, 
Where:  Jaama 5, Türi (Estonia).  
Contribution:  15€ per evening. 

Snacks and drinks are included.