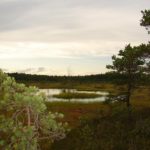 Summer is slowly coming to an end and it is time to start the new Reiki year. Much has happened, since we last saw each other. It would be wonderful if we engaged on all levels with each other again. Please let me know if you are interested in joining one of the following evenings:
07. September: Reiki 1 evening. We will practice Reiki in silence. After the Reiki-exchange there will be time to be together and exchange experiences. Fee: 5 Euro.
14. September: Story-telling. This evening is dedicated to story-telling. What is happening on your life-path? We all have our unique path to walk upon. With Reiki, we are called to follow our hearts voice more and more, life-changing events and meetings take place, altering our consciousness. At first sight they don't seem to be connected to Reiki, at second glance that  might look totally different. What have you experienced or learned? We'll sit in circle and exchange our stories. Fee: your story, trust, openness…
21. September: The Transformation Game. Max. 4 participants, fee: 25 EUR
28. September: Reiki Clinic Open Reiki evening for all interested in Reiki. Fee for a treatment: 15-50 EUR. The revenue will be split among all practicioners.
Of course the Reiki-intensives will continue to take place. Please get in touch with me in case you are interested.