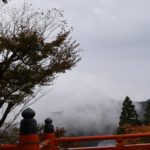 30. November: Reiki 1 evening. We will practice Reiki in silence. After the Reiki-exchange there will be time to be together and exchange experiences. Fee: 15 Euro.
07. December: Reiki 2 evening. Fee: 15 Euro
14. December: REiki and Japan. The roots of our practice, fee: 15 EUR
21. December: Reiki Clinic. Open Reiki evening for all interested in Reiki. Fee for a treatment: 15-50 EUR. The revenue will be split among all practicioners.
Of course the Reiki-intensives will continue to take place. Please get in touch with me in case you are interested.