*********** REIKI SUMMER RETREAT IN ESTONIA, for more information click here***********
Reiki ist a gentle method, a precious instrument to balance body, emotions, mind, soul and spirit. The practice of Reiki allows for contact with universal life-energy and to provide this access to others. Reiki is palpable but hard to describe in words. Make an appointment for treatment to feel the benefits of Reiki. Then you will understand. Every Treatment is unique.
  "The secret method to invite happiness through the many blessings of Reiki, the spiritual medicine for all sufferings…" 
-Source: Memorialstone honouring Mikao Usui, founder of the practice-
You would like to learn Reiki? 
Let us make an appointment before you register for a class.-and if you'd like it more informal, just come to one of my Reiki-evenings (see more under dates) to receive a treatment.
The Usui System of natural Healing is an oral tradition, the teachings are conveyed in the presence of a master. You can always get in touch with me after the class or participate in one of my exchange-evenings. You will be able to absorb and integrate more if you were treated before you take a class and if you stay in connection afterwards, but that decision is up to you. One of the keys to this practice is practice! and experience.
I teach either in English or German, depending on your preference. My classes are held in accordance with the quality standards and ethics of The Reiki Alliance. 
 You are a Reiki-practicioner or student already? 
There are many Events, Workshops and opportunities to participate within the context of Reiki all around the globe. Get in touch to discover or learn more. I published some Activities under  Reiki-Gatherings and under Dates. No matter where you learned Reiki, you and your Reiki-hands are welcome at my  Reiki-Evenings that take place regularly.
What is Usui Shiki Ryoho Reiki?
Reiki Is a Japanese concept translated as "Universal Life Energy." The phrase was coined by Mikao Usui to describe the energy that he had contacted through years of self-preparation and dedication.
The following description of Reiki is taken from Hawayo Takata's journal when she was a beginning student of Chujiro Hayashi, circa 1935:
"The power is unfathomable, immeasurable, and being a universal life force, it is incomprehensible to man."
The Usui System of Natural Healing (Usui Shiki Ryoho (see Kanji on the left) Is a specific form of practice that allows the student to have contact with the energy of Reiki simply by laying on of hands in self treatment and treatment of others. The system of practice is described in the 4 Aspects and 9 Elements, through the teachings of Mikao Usui, Chujiro Hayashi, Hawayo Takata, and Phyllis Furumoto.  
-Source: www.usuishikiryohoreiki.com-
 No matter what aspect led you to me and Reiki: I look forward to meeting you!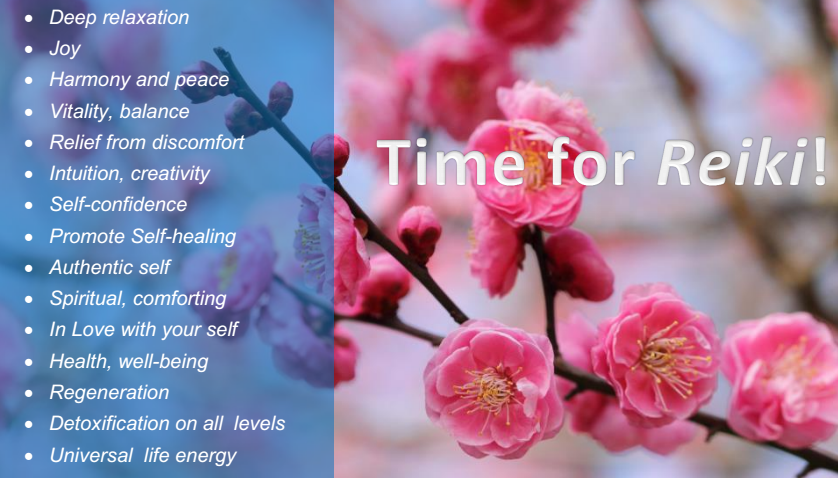 Astrid-Milvi Bagwitz
Reikimaster, Economist (University)
Jaama 5,
EST 72212 Türi
Estonia
contact me via e-mail
Member of The Reiki Alliance (TRA), Circle of Reiki-friends and the Reiki Foundation International (RFI), TFT-Thoughtfieldtherapist/ Triune Institute (USA)